Westmount Mag previews Around the World in 80 Days: "A fun fast-paced adventure for the whole family!"
***
Geordie's final production of this season promises to be a fun fast-paced adventure for the whole family! Road-tested with theatrical runs at both Théâtre Lac Brome and Hudson Village Theatre last summer, where it was loved by children and parents alike, Geordie's production of Jules Verne's timeless classic returns to Montreal with revised designs and other surprises!
Geordie's final production of this season promises to be a fun fast-paced adventure for the whole family!
Geordie's Artistic Director, Mike Payette says, "When I was met with Toby Hulse's adaptation of the iconic Jules Verne adventure tale, I was immediately struck by the sheer pleasure he found in reimagining some of literature's most beloved characters and placing them in a wild world of fun, farce, and rowdiness; a delicious recipe for a play."
This April, families are invited to discover and rediscover this iconic tale of Victorian modernity as it comes to hilarious contemporary light in an all-new imaginative production with incredible physical performances, lightening-speed set changes, razor-sharp dialogue, and… an elephant! The clever Phileas Fogg and his astute partner-in-crime Passepartout race around the globe in an attempt to win a timely wager. Along the way, they encounter a cast of over 20 characters – brought to life by three of Montreal's finest comedic actors: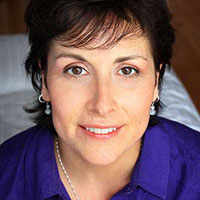 Danielle Desormeaux has spent the past 20 years performing for young audiences across Canada, the US, South-East Asia and Australia with Platypus Theatre, making her ideally suited to play Passepartout. Local audiences will remember her work with Peter Hinton in The Comedy of Errors (Centaur Theatre) and The Seagull (Segal Centre), as well as with Geordie in Möcshplatand The Little Prince.
Founding member of Montreal's celebrated improv troupe Uncalled For, Mike Hughes started his professional acting career in Geordie's 2002 production of Mouse (directed by Elsa Bolam) and has since gone on to act, teach and tour throughout North America and Europe in several productions including Cirque du Soleil's Draillon. His infamous originality and comedic prowess help bring nearly a dozen characters to vivid life in Around the World in 80 Days.
Local actor and musician Chimwemwe Miller has performed on small and big screens alike, as well as several Montreal stages and has lent his vocal talents to numerous celebrated video games including most of the worldwide successful Assassins Creed franchise titles. He brings the required manicured manners of the British gentleman to the oft-played Phileas Fogg and infuses him with many new stylings as yet unseen.
META-award-winning Payette brings this unique twist to the stage. He says of the script and its playwright that "Hulse has dusted some of the old colonial cobwebs from the original story and invites us to experience it within a contemporary lens; one that is playful, encourages imagination from its artists and audience, and embodies a core that highlights humanity's perseverance against all odds."
PERFORMANCES
Opening Night: Friday, April 20 at 7 pm
Saturday, April 21 at 2 pm
Sunday, April 22 at 2 pm
Saturday, April 28 at 2 pm
Sunday, April 29 at 2 pm
ASL interpreted performance and talkback : April 28 at 2 pm
D. B. Clarke Theatre, 1455 de Maisonneuve West, Montreal
Box office and information: 514 845-9810
geordie.ca
For more information, visit geordie.ca/around-the-world-in-80-days
Photography: Michael Green